BAENA
A Spanish fashion brand that was born from the wish of mixing FUN, MINIMALISM, PERSONALITY & COMFORT to create clothes. Their collections are entirely produced in Galicia, providing the highest quality and implication in whole details.
Created for Baena, a spanish fashion brand,  this webpage was designed thinking about the clothes. Clean and open, it allows the user to focus on the product.
The store hosted in bigcartel it's fully-integrated, fitting in design as well as usage.
keywords: PHP, CSS3, HTML5, jQuery, webdesign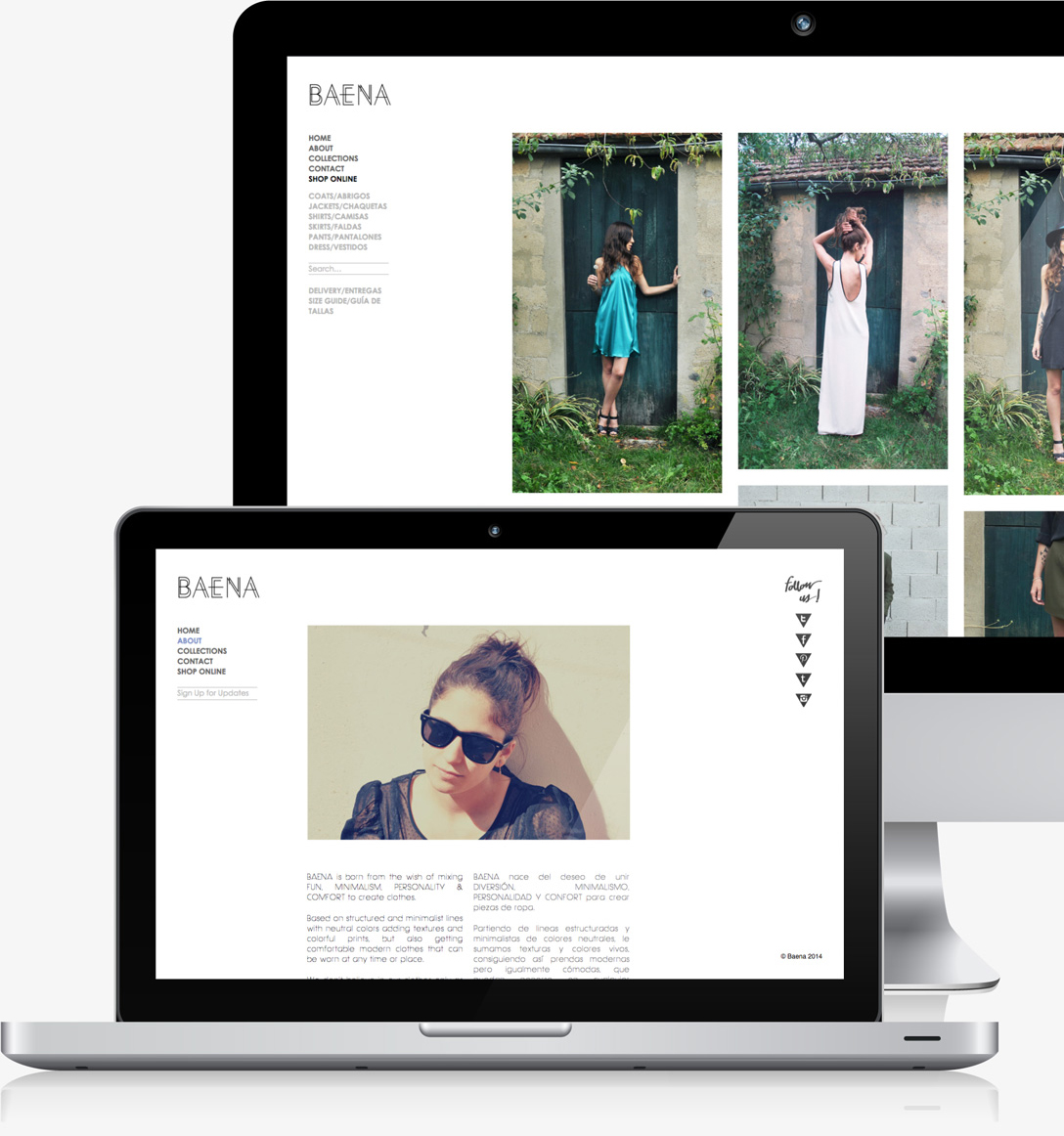 Lorem fistrum a wan benemeritaar te voy a borrar el cerito ese que llega pecador sexuarl. Me cago en tus muelas llevame al sircoo sexuarl caballo blanco caballo negroorl.

Laura Baena